Sunday, July 31, 2011
Poetry, collage and tennis have taken over my spare time. The cycle of acquiring / getting rid of will continue, but undocumented. I've got 80 more books waiting in bags to go to Russell Books on Fort Street. I still love the thrill of the hunt in a thrift store and finding small things that I know a friend would love. For now, I'll leave the archives up.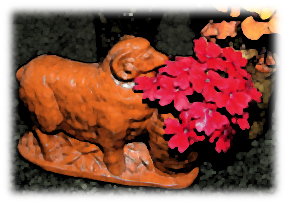 Out on the street
Friday, July 01, 2011
I didn't take photos, but I put a lawn chair (with its cushion), a large framed poster and a small table out on the lawn today as freebies. Someone took the lawn chair but left the cushion. I will have to bring the poster in for the night and put it out again tomorrow in case it rains. I had help this afternoon reorganizing the shed and have a few piles to take various places. Wimbledon however will continue to be a distraction. It's hard to tidy up and watch tennis at the same time.